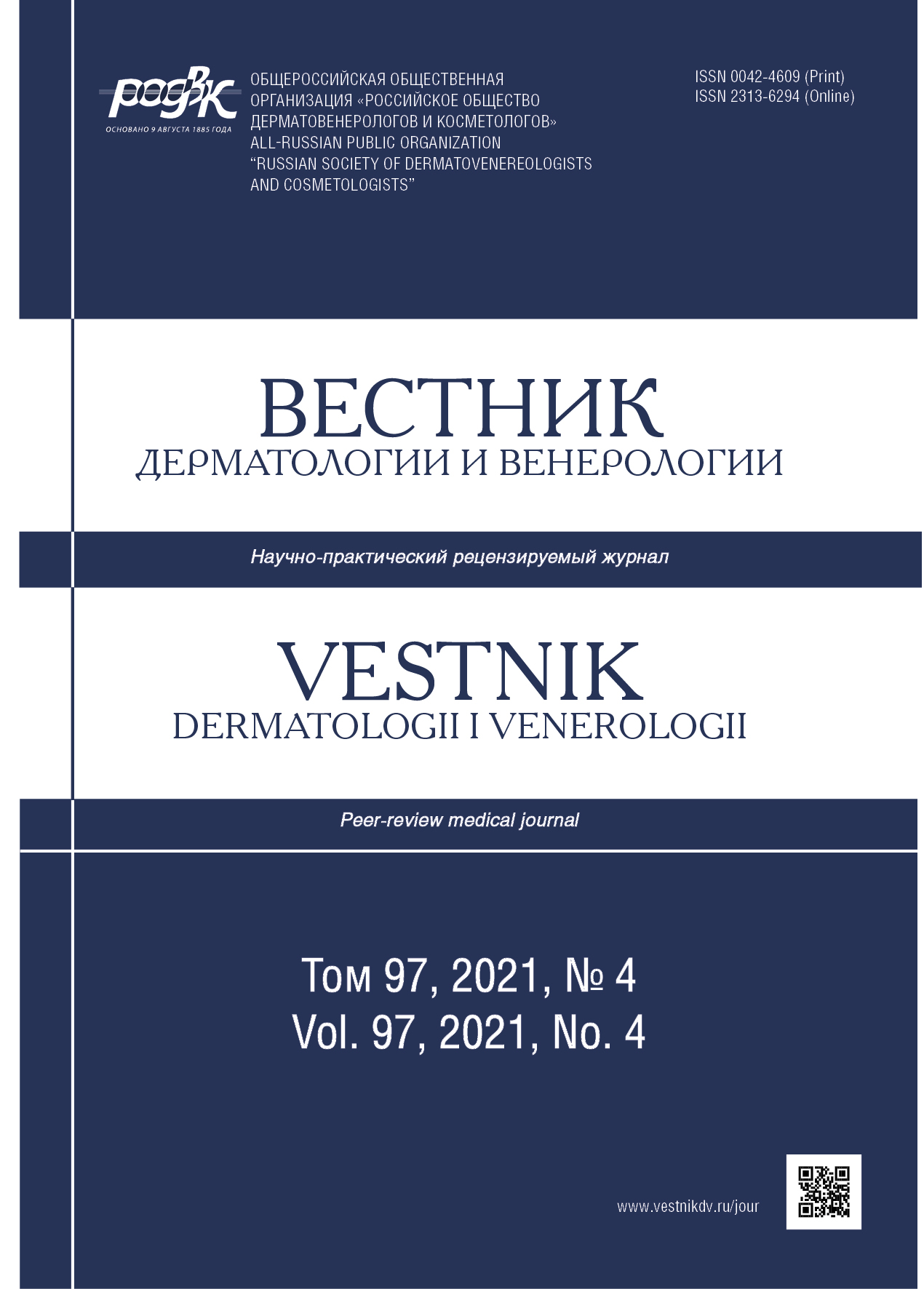 Vestnik dermatologii i venerologii
"Vestnik Dermatologii i Venerologii" - one of the oldest medical journal, regarding dermatoly and venereology.
The journal was founded in 1924.
On one's own existence the journal was and is one of the most important sources of authentic and up-to-date information for specialists in the dermatovenereology and cosmetology area.
The "Vestnik Dermatologii i Venerologii" journal is included in the list of article publications of the VAK, which are recommended for publication of articles with dissertation materials
The journal aims to provide a forum for the exchange of information about new and significant research in dermatology and to promote the discipline of dermatology in Russia and throughout the world.
The "Vestnik Dermatologii i Venerologii" strives to publish the highest quality dermatological research. In so doing, the journal aims to advance understanding, management and treatment of skin disease and improve patient outcomes.
The journal invites submissions under a broad scope of topics relevant to clinical
and experimental research and publishes original articles, reviews, case reports.
The article categories within the journal are: cutaneous biology; clinical and laboratory investigations; dermatopathology; epidemiology & health services research; paediatric dermatology; therapeutics.
The overriding criteria for publication are scientific merit, originality and interest
to a multidisciplinary audience.
The Vestnik Dermatologii i Venerologii Journal publishes reviewed articles that cover all aspects of skin and sexualy transmited diseases, including original clinical researches, experimental researches with the clinical importance, reviews on current problems in dermatology, and also clinical case studies. Usually 6 issues are published annually (or one issue every 2 months).
Announcements
No announcements have been published.
Current Issue
Vol 97, No 4 (2021)