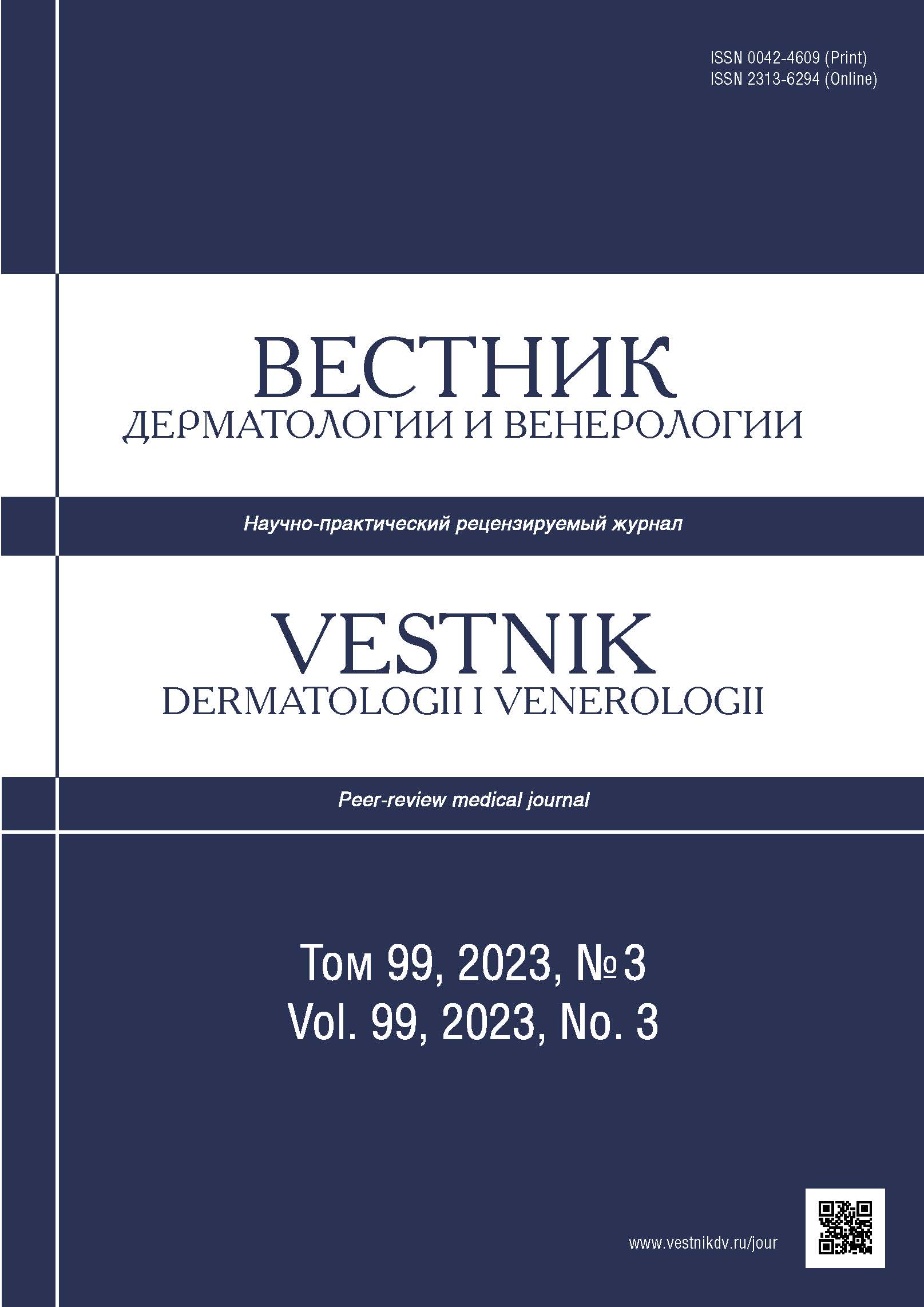 Vestnik dermatologii i venerologii
Peer-review academic medical journal on dermatology, venereology and cosmetology.
About
The journal founded in 1924 is the oldest journal worldwide in the field of dermatology and venereology.
This is an open-access, peer-review international journal that publishes original papers in efficacy and safety of medicines, the analysis of clinical practice, and its compliance with national and international recommendations.
The journal cater for a wide range of readers comprising clinical and medical practitioners of general and advanced medical and clinical research, academicians, researchers, and students, as well as for the international business circle of people in the field that are establishing new skin-care products.
The journal is specially interested in research related to clinical trials, procedural dermatology, patient-centered care and immunodermatology. Papers on research methodology, health care quality, and improving the delivery of patient care, including systematic reviews and evidence-based guidelines, are also welcomed.
Editor-in-Chief
Founder & Publisher
Articles types
reviews
systematic reviews and metaanalyses
original research
clinical case reports and series
letters to the editor
short communications
clinial practice guidelines
---
APC, Publication & Distribution
Bimonthly issues (6 times a year)
Continuoulsly publications online (Online First)
Platinum Open Access (no APC)
Creative Commons Attribution 4.0 International (CC BY 4.0) License
articles in English & Russian
Indexation
SCOPUS
BIOSIS Previews
Russian Science Citation Index (on WoS)
CrossRef
Google Scholar
Ulrich's International Periodicals Directory
WorldCat
---
Announcements
No announcements have been published.
Current Issue
Vol 99, No 3 (2023)